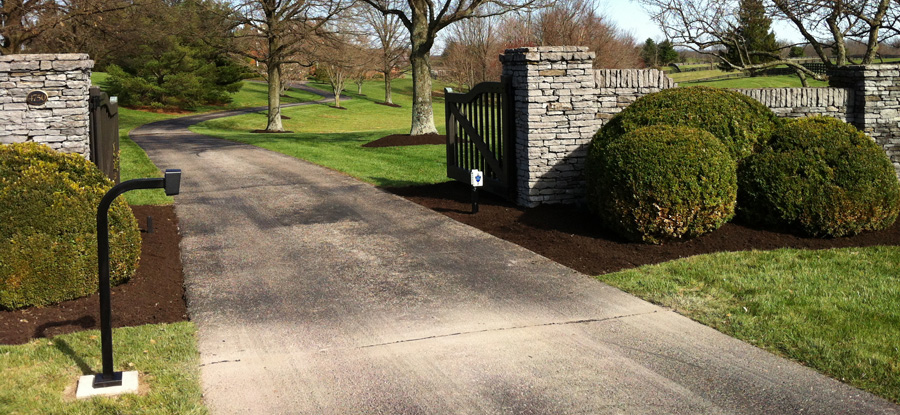 At GMS Solutions, we understand that a person's home is their castle, and nothing is more pleasant at the end of the day than to have a well-behaved gate open up smoothly, then close just as smoothly behind you.
A properly installed gate entry solution can add value to an owner's property, and even lend grace to its appearance. Whether replacing an old gate and operator, or installing a new entry solution to a property, GMS Solutions is your local trusted resource for professional gated entry and access control installation for single family & rural applications
GMS Solutions, is your neighbor, and we have completed many successful projects and have over 35 years of industry experience. We stand behind all our work, and offer a labor warranty for each of our installation projects, and only utilize the highest quality materials and products.
Single Family & Rural Applications for Central Kentucky including:
Gate installers
Electricians
Concrete cutters
Fence installers
Access control technicians
Security consultants
Lock and key technicians
Design specialists
We offer a full line of professionally installed access control products and solutions, we are highly trained to diagnose and correct any complex issues that may arise with your gated entry solution.
To schedule a consultation, or to learn more regarding our professional gate installation for single family & rural applications, contact GMS Solutions today at (859)285-8787.